The Shane Speal Newsletter for February 4, 2015:  New cigar box guitars, Updated website with all the free video lessons, Shane writes for Guitar World and two shows this weekend (with lots of beer!)


A little something for everyone in this week's newsletter
. 
Hi Everyone!

There's so much I want to tell you.  Ever since returning from LA, things have been going at warp speed.  I'm now writing for Guitar World Magazine's blog, I set up a new video area in my studio (and have new videos for you!), there's these cool license plate guitars...whew!  I'mma give you the quick bullet points and you can have fun clicking on each...



BLUES HISTORY:  SHANE WRITES FOR GUITAR WORLD!!!
The folks at Guitar World Magazine have asked me to become a guest blogger for their main website.  My very first article was published this week under my new column, The DIY Musician.   Read my story about a legendary diddley bow player:
Shane Speal Presents The DIY MUSICIAN:  Willie Joe and his Unitar.
NEW GUITARS:
The three guitars pictured up top are part of a series I call "Struggle Buggy" Cigar Box Guitars.  Each one features an old license plate as the soundboard, an internal contact mic pickup and cool found-object parts throughout.  I've only made three of these.   They run $165-175 and I can ship out orders today if you buy one.  Check them out and watch the demo vids in the descriptions for each one. 
Shane Speal Struggle Buggy guitars for sale.
FREE CIGAR BOX GUITAR LESSONS:
All my free "How to Play Cigar Box Guitar" video lessons are now organized (!) and
hosted on my website
.  I've even added new lessons, including how-to's for playing songs from Shane Speal's Snake Oil Band album, Holler. 
Shane Speal "How to Play Cigar Box Guitar" Lessons
.
BEER WEEKEND!  SHANE SPEAL'S SNAKE OIL BAND PLAYS TWO BEER SHOWS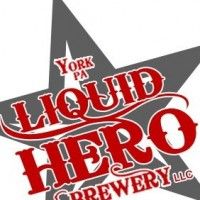 This Friday, Feb. 6th - Snake Oil Band concert at Liquid Hero Brewery!  7-10pm 
These guys make some of my favorite microbrews in the world.  The stout and the porters are to die for.  This is always a great show and usually quite packed.  Get there early to get a seat. 
*  Friday night, 7-10pm
*  No cover
*  50 E. North St., York PA 17401
* 
Liquid Hero website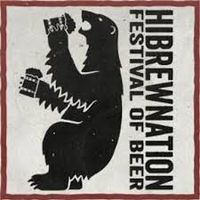 Saturday, Feb 7th - HIBREWNATION CRAFT BEER FEST feat. the Snake Oil Band.  12 noon-5pm
80+ craft beers plus wine, spirits and food.  This is one mind-blowing good beer fest. 
*  Saturday, 12 noon - 5pm.  (Snake Oil Band plays 2-5pm)
*  Shane Speal guitars will be on sale!!!
* 
General admission, $40.  Tickets on sale here
*  Memorial Hall, York Expo Center (York Fairgrounds)
MORE CONCERTS:  Get the scoop on all the Shane Speal's Snake Oil Band concerts at ShaneSpeal.com
Well, there ya go.  So much happening. 
Hey wait...did I tell you about the album I recorded in LA last week?  Seriously...I did an RL Burnside tribute album with Ronn Benway on washboard and ska legend, Sir Horace Gentleman from the Specials on bass.  Ah...I'll tell you about it in an upcoming newsletter.
Stay primal!
Shane Speal
Oh hey,
friend me on Facebook
!!!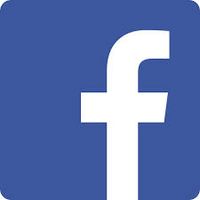 ---
The Shane Speal newsletter is sponsored by
C. B. Gitty, the Cigar Box Guitar Parts Superstore
.