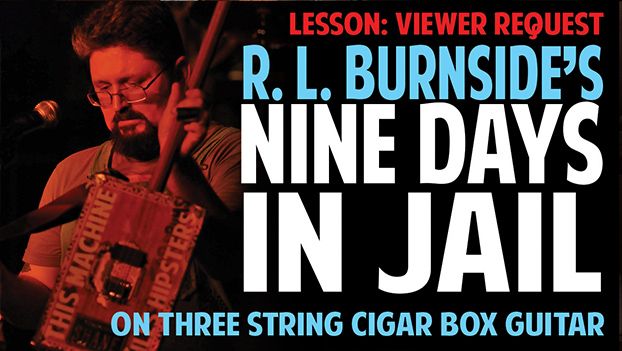 Hi all!
I'm continuing my series on classic blues songs arranged for cigar box guitar with this fantastic song by the great RL Burnside.  "Nine Days in Jail" was originally released on his album, My Black Name A-Ringin' and has that signature North Mississippi groove to it.
I had to invent a new tuning just to play it.  I call it "C Minor Implied" and it's a variation of the Open G tuning (GDG). To get this tuning, simply take an Open G cigar box guitar and raise the middle string to Eb.
For reference, here's the original.  (Yes, I've tweaked the feel a bit in my version)
R. L. played the original version in the key of C#minor...or somewhere near that. (He probably didn't use a tuner.) For my version, I've arranged the song for Cminor using a new tuning that is very similar to Open G: G Eb G. Here's the lesson. Enjoy!