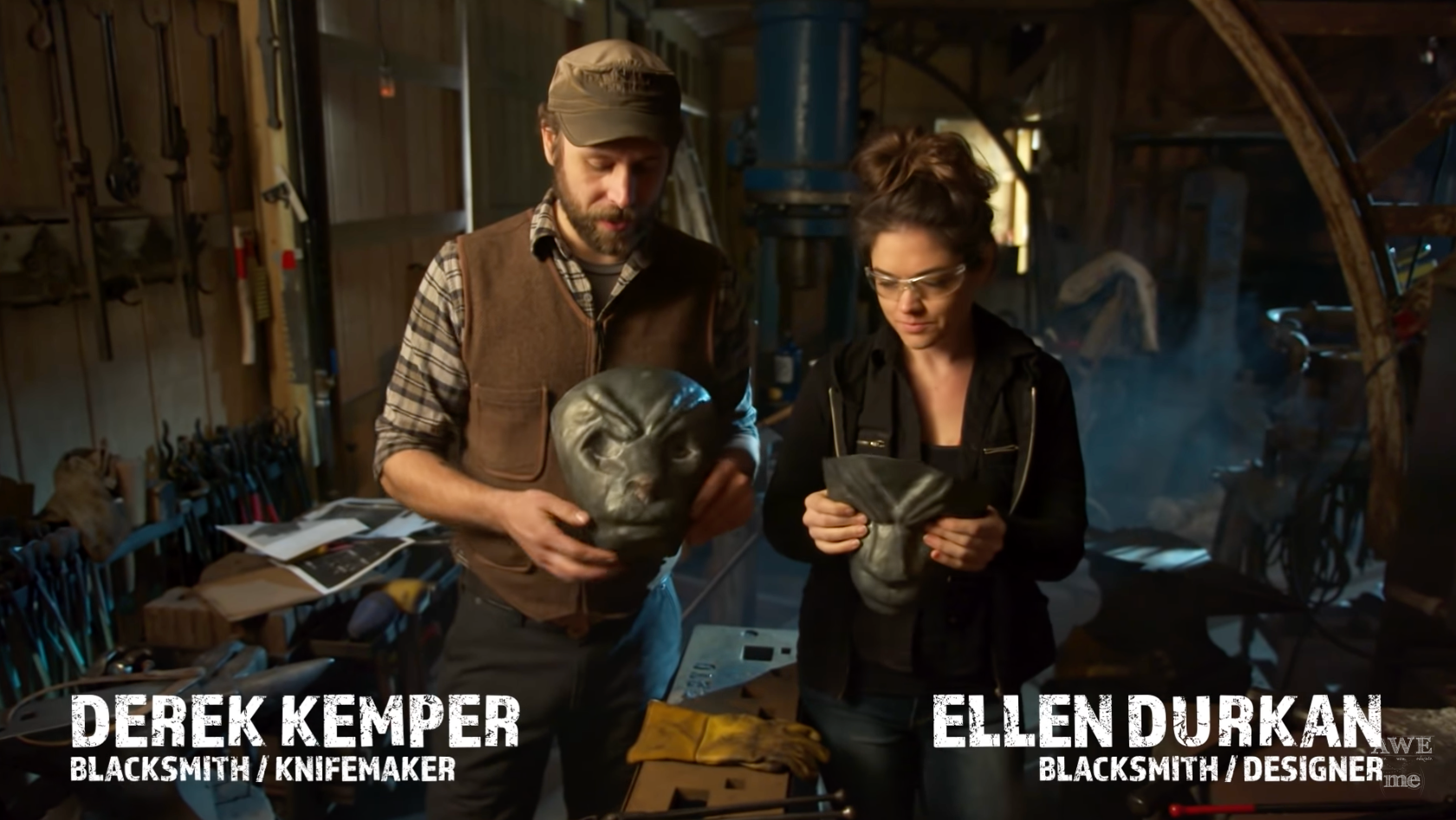 Shane Speal's Snake Oil Band harmonica player, Derick Kemper is back in the spotlight with Man At Arms: Reforged, the Youtube blacksmithing show.  Kemper is a master blacksmith who operates Damsel Fly Forge in Fawn Grove PA and is a member of the Man At Arms: Reforged cast.  
In these short, 3-part episodes, Kemper and the gang create an ungodly large weapon from the video game, Lost Ark.  This photo shows how it took two people just to wield the weapon when it was done.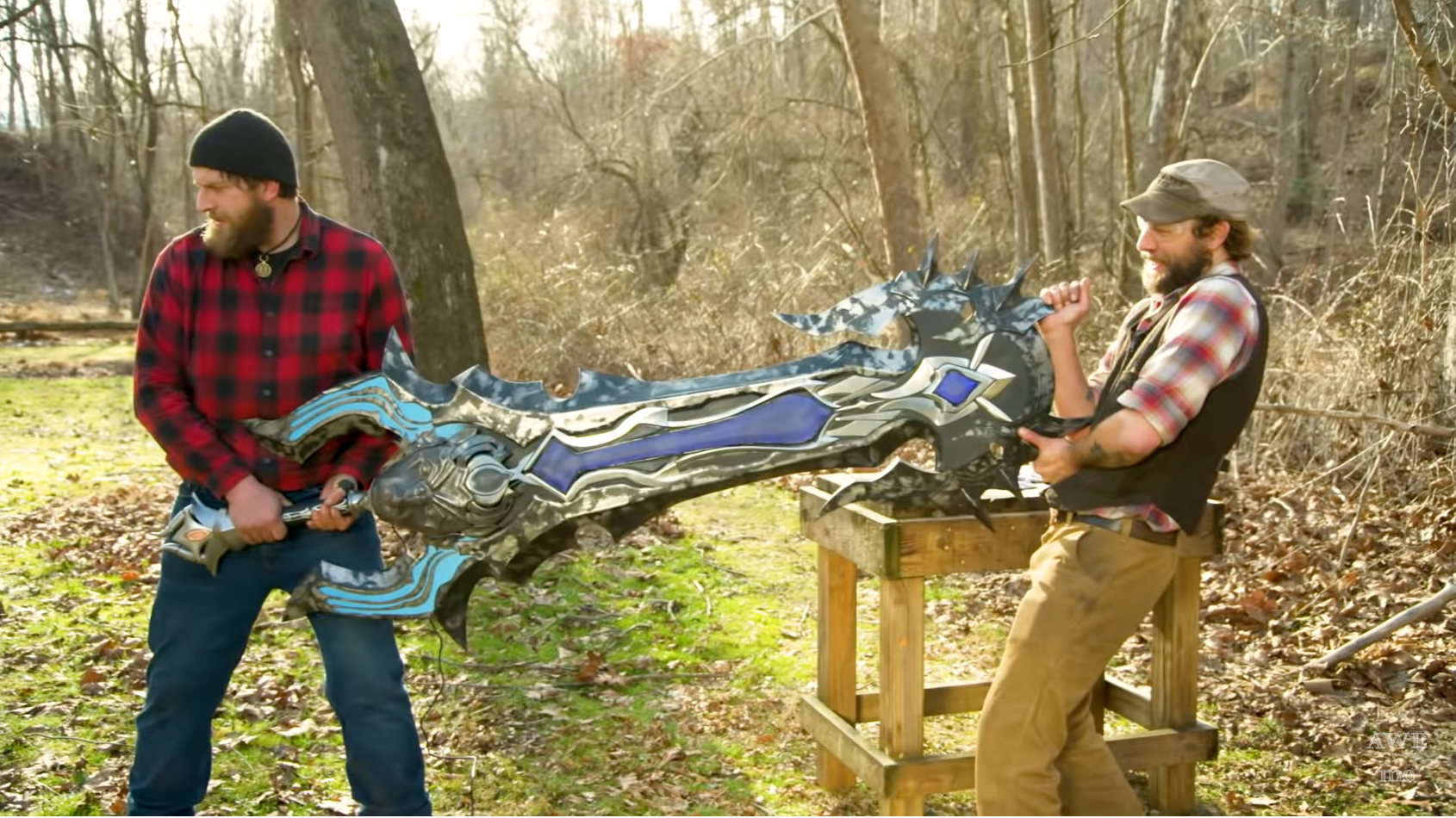 Shane Speal's Snake Oil Band is currently on hiatus as we build a bigger, more theatrical concert experience.  In the meantime, enjoy Derick and his shenanigans as he builds the Berserker Sword below.  
Episode 1
Episode 2
Episode 3
---
Shop Damselfly Forge