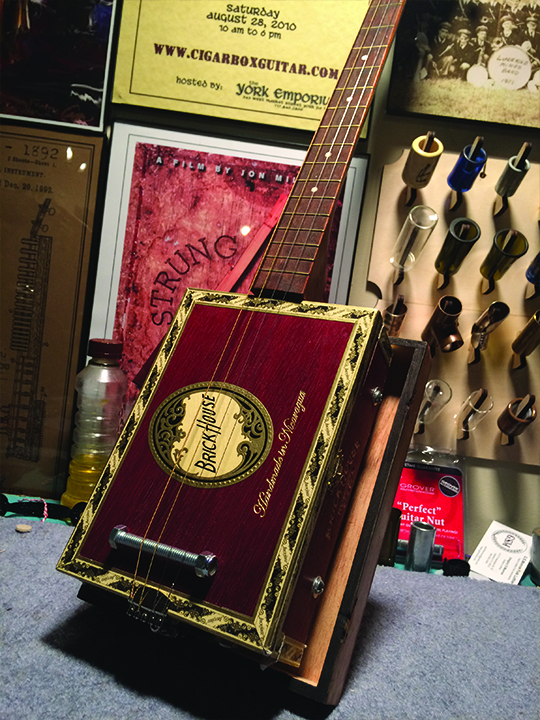 Back -mounted resonators in banjos are a commonplace item.    A resonator provides a hard surface for the sound to be reflected back to your audience via the sound holes in the flange. Put simply, a resonator banjo is going to be louder and brighter.
Pittsburgh old time musician, Louie LaManna (Facebook link) pondered if the same concept could work on cigar box guitars.  He built this Brick House guitar using a salvaged tenor banjo neck and two different cigar boxes. 
Note the bottom of the red Brick House box has been removed and a wider box bottom has been added, using Ace Hardware inside corner bridges.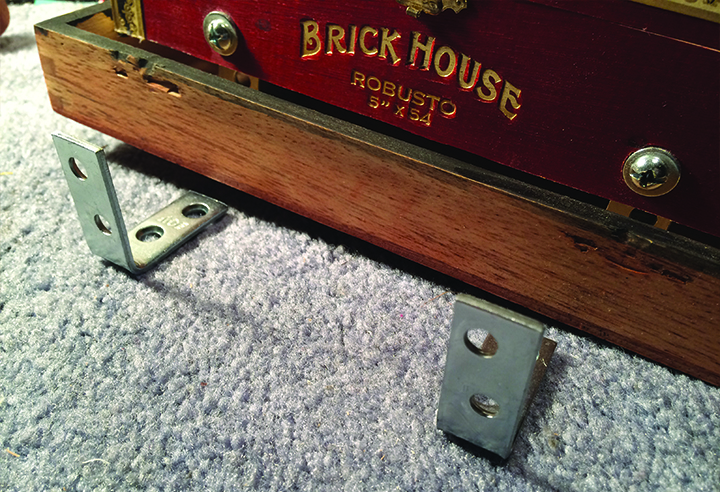 LaManna says that the 1 1/2" braces with two holes per side work best.  The position of the brace's top hole allows for mounting to the body box at least 1/2" away from the bottom of the resonator box.
LaManna opted to use bolts to mount everything and saved the enclosed screws for another project.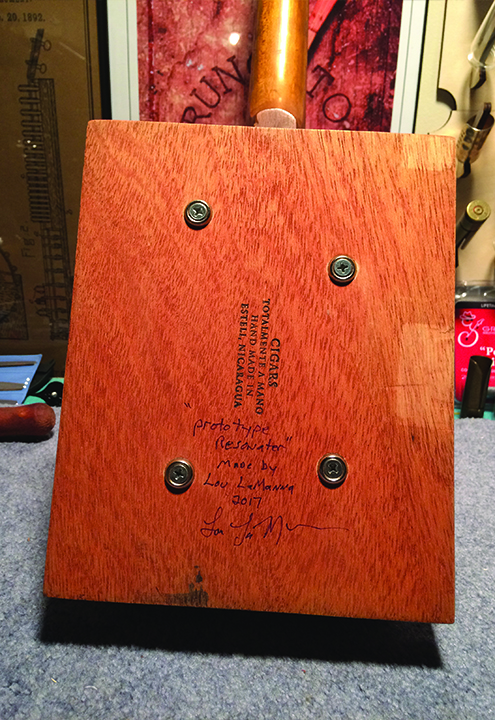 A big thanks to Louie LaManna for the guitar and the willingness to share his building secrets.  This instrument wil eventually find its way to the Speal's Tavern Cigar Box Guitar Museum.
-shane