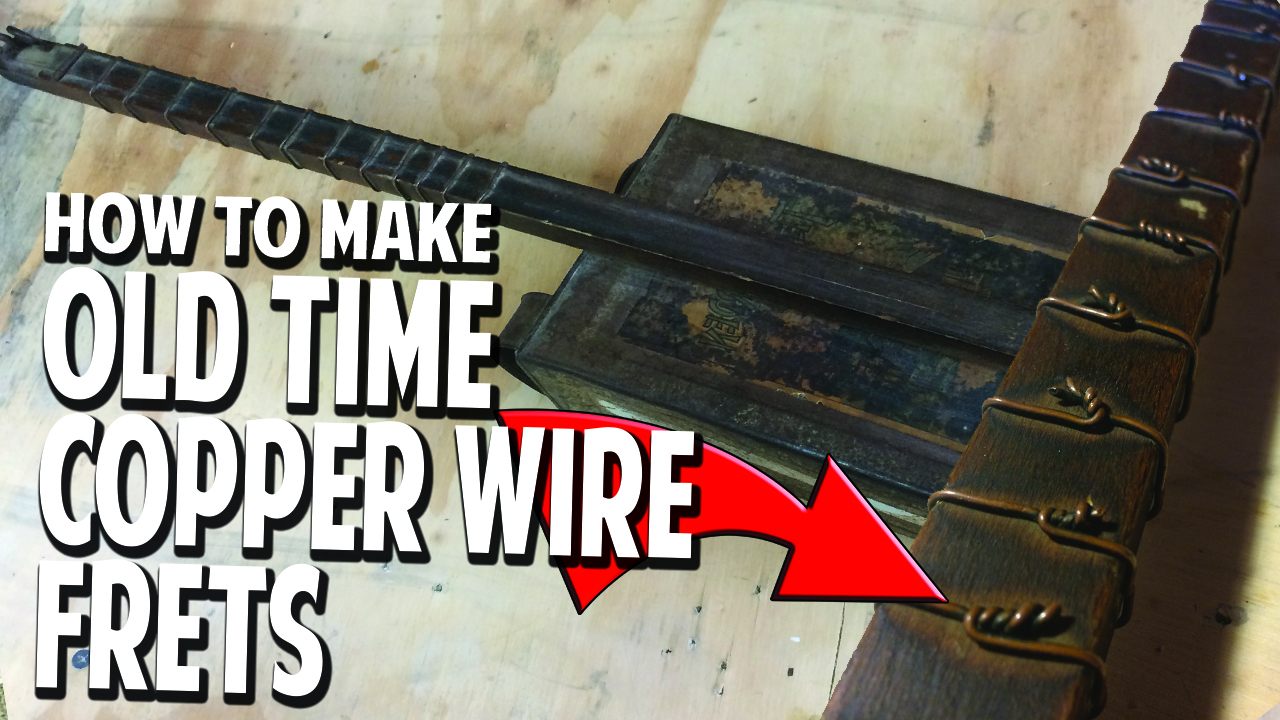 I'm building an old fashioned one-string cigar box guitar and decided to use copper wire frets.  Here's the simple way of doing it. 
---
You'll need
bare copper wire (found in the picture hanging section of a hardware store)

Needle nose pliers

Hammer (such as the C. B. Gitty Fretting Hammer shown here)
Check out my signature guitar strings!