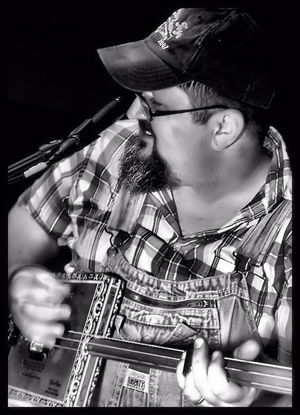 The Art of Handmade Music
(or "How DIY Infiltrates Every Aspect of This Career.")
DO IT YOURSELF!  Why?  Because no one else will do it for you!

After spending the last few years as a professional cigar box guitarist, I can't even fathom how 'normal' musicians operate. 
From the instruments they play to the merchandise they sell at shows, it's a foreign world to me.  
For me, everything in this music career is homemade and handmade.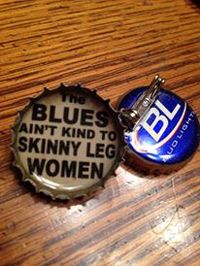 Winter season is when I book summer gigs and start prepping my huge traveling merch tent.  This year, I will be bringing out more cigar box guitars plus even more homemade items such as washboard sets, handmade clothing (OMG...they're gonna be awesome!), beer cap pins and instrument kits. 
The merch tent will be as entertaining as the concert itself! 
At the same time, the concert is evolving to incorporate more homemade instruments, more antics and more unexpected cover songs.  (We just added "Season of the Witch" to the set.)   We're building all of this behind-the-scenes in the same way that old jug bands did during the Depression Era. 
Even my wife Melissa has stepped in to help, from booking and sending out press releases to soldering pickups for cigar box guitars.  It's all hands-on around here.  Do it yourself.

Because I've been doing this whole cigar box guitar thingy for over two decades, I find myself ahead of other cigar box guitarists.  I try my best to share secrets I've learned along the way.  Sometimes the secrets are here in these newsletters.  Other times, they are part of
my new Guitar World online column
. 
In the meantime, I'm still learning...still exploring...still trying out new DIY things. 
This year is going to be the best one yet. 
Stay primal,
Shane Speal
BEST...SHIRT...EVER!
I'm so excited about this new shirt.  Look how awesome it came out.  The printing is HUGE and it's just hilarious.
  Celebrate the fact that "A Fat Man Will Love You (Like No Skinny Boy Can)" with this Zeppelin spoof shirt. We have sizes Medium - 2XL in stock.  $17 each. 
Fat Zeppelin Shirt - $17
---

The Shane Speal newsletter is sponsored by C. B. Gitty, the world's largest supplier of cigar box guitar parts.